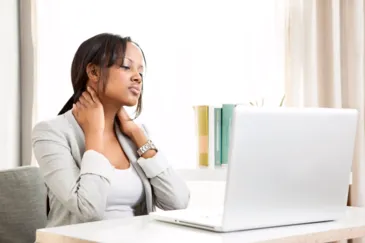 Personal injury is defined as bodily harm that comes from being involved in any type of accident or mishap such as:
Automobile accidents
Bike and pedestrian collisions
Boat and airplane accidents
Construction accidents
OSHA violations
Medical malpractice
Chiropractors are professionals who uncover underlying misalignment issues in personal injuries . We are all familiar with the idea of keeping our automobiles tires aligned. When we drive over bumps or curbs our wheels can become misaligned. This misalignment will shift many other moving parts of our car connected to the wheels. To keep other parts from wearing out quickly or even becoming damaged, we seek service to realign our wheels.
Cold Lasers are used on tissue injury. The laser delivers light to the tissues to give them a hand up to add to their restorative healing capabilities. The use of the laser can help lingering injuries recover.
Whether using a single spinal adjustment or a series of treatment, visiting a chiropractor is one of the best options to start the healing process and keep away a cascade of other problems which would result from the initial injury.
If you find yourself in a personal injury accident, schedule a consultation with a chiropractor, as you may have underlying functional alignment issues.